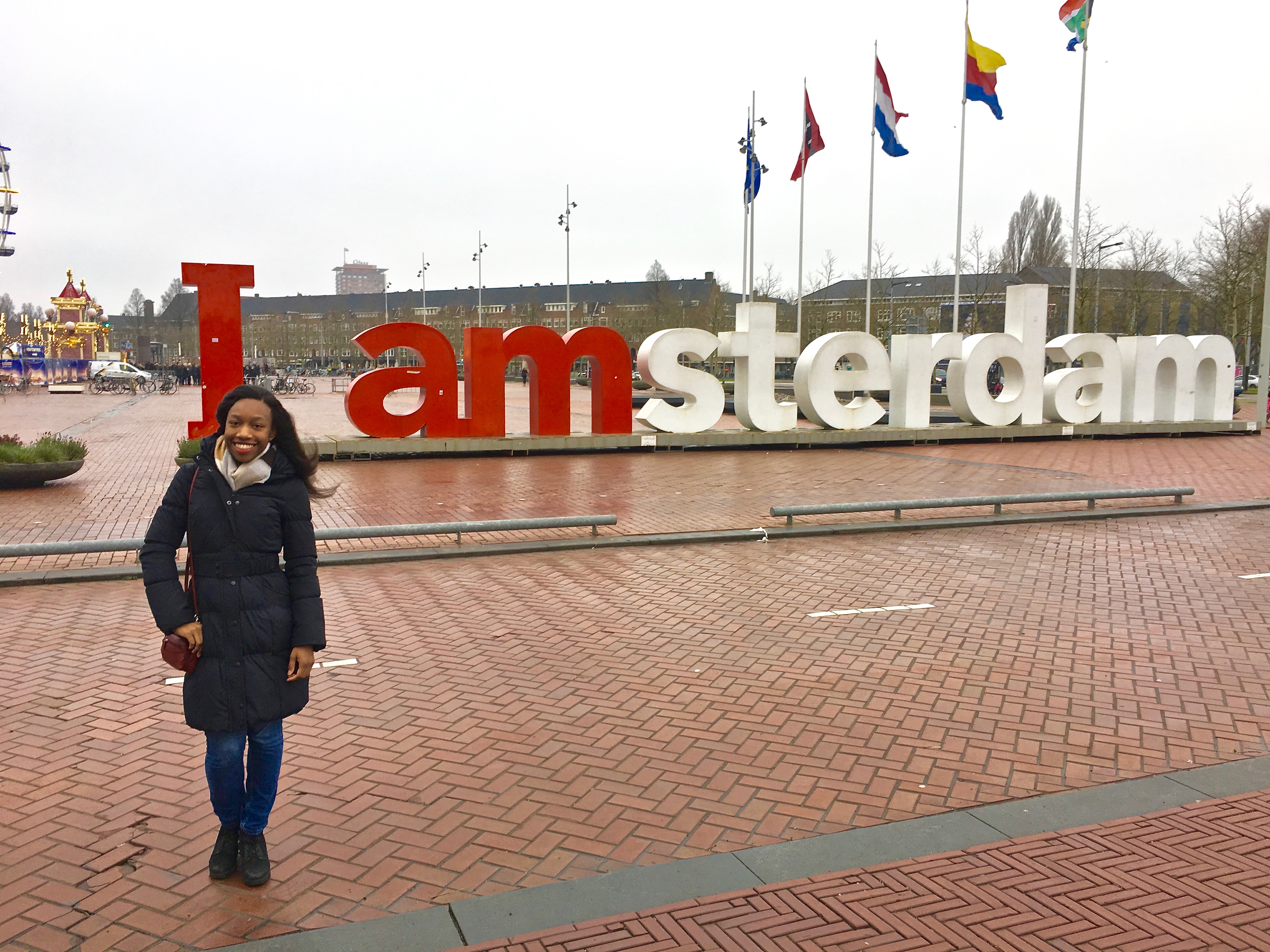 One of the greatest perks of living in Europe is that bordering countries are usually an easy drive away. This past week, I took a day trip to explore the city of Amsterdam during my winter vacation. This iconic city is pretty incredible…..like, wow… I can only imagine what it's like in the summer! The vibe in Amsterdam is kind of this unique blend of hipster and historian. From the amazing art museums and pancake houses, to the risqué streets of the red-light district, there's something in this city for every tourist to enjoy. 
The coolest aspect of Amsterdam is by far the layout of the city center. It's designed in concentric circles with small canals and bridges connecting each area. This makes for lots of winding streets and small places to explore.
Amsterdam is one of the few places where getting lost is actually an adventure. No matter where you are, you'll definitely stumble upon something interesting. Check out this link (here) for a detailed picture map of the city and its attractions.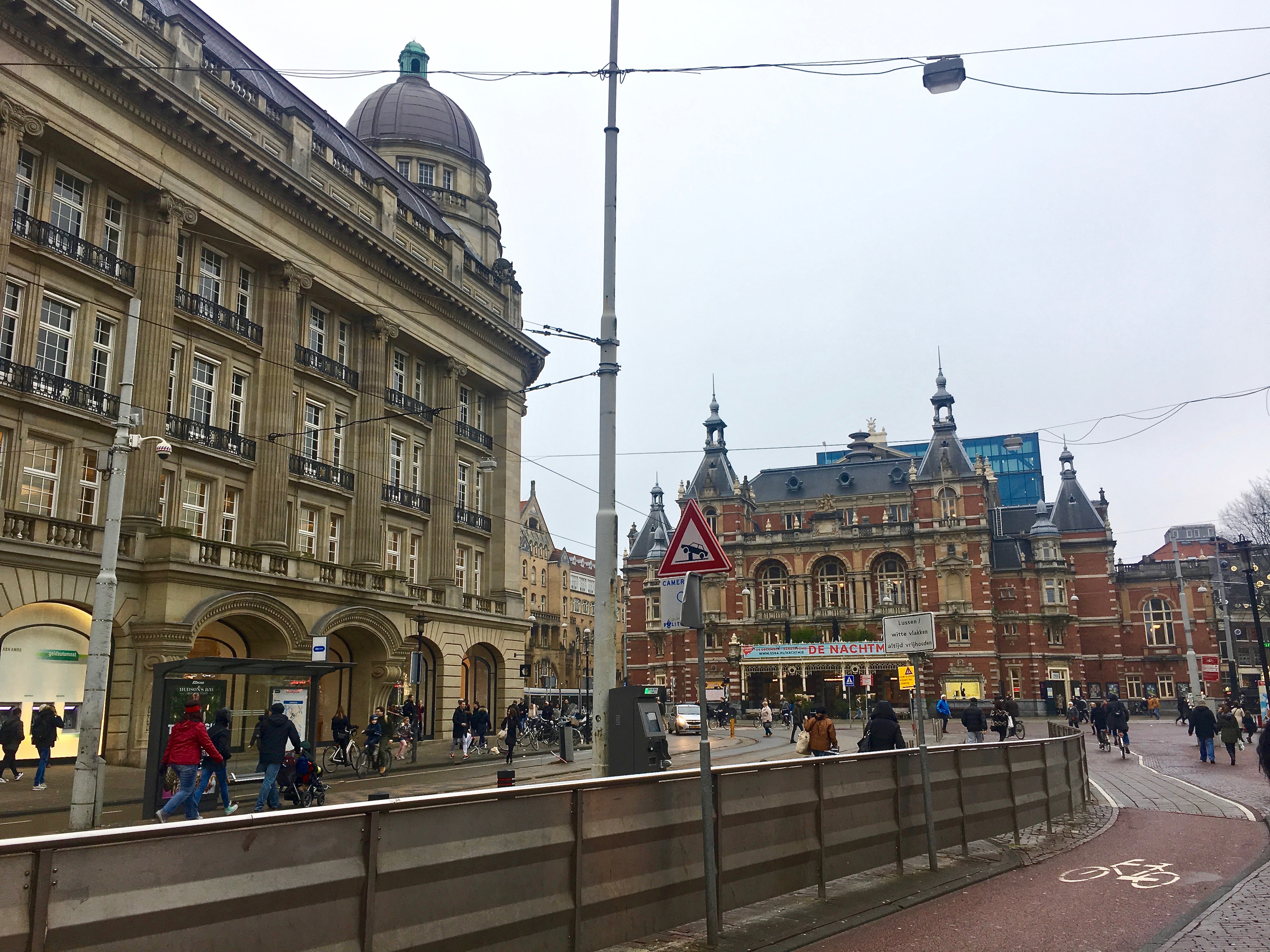 The other thing that immediately comes to mind when characterising Amsterdam is….
BIKES BIKES BIKES.
Bikes have their own lane in Amsterdam and are part and parcel of the culture in the Netherlands. You WILL get run over (I may or may not have…) if you're not paying attention.
Exploring the city by car is no bueno! There're so many people walking in the city center that it would be extremely challenging to navigate the winding roads if you're not familiar with the narrow streets.
If you're looking to rent a bike for the day visit this link (here) for an affordable option.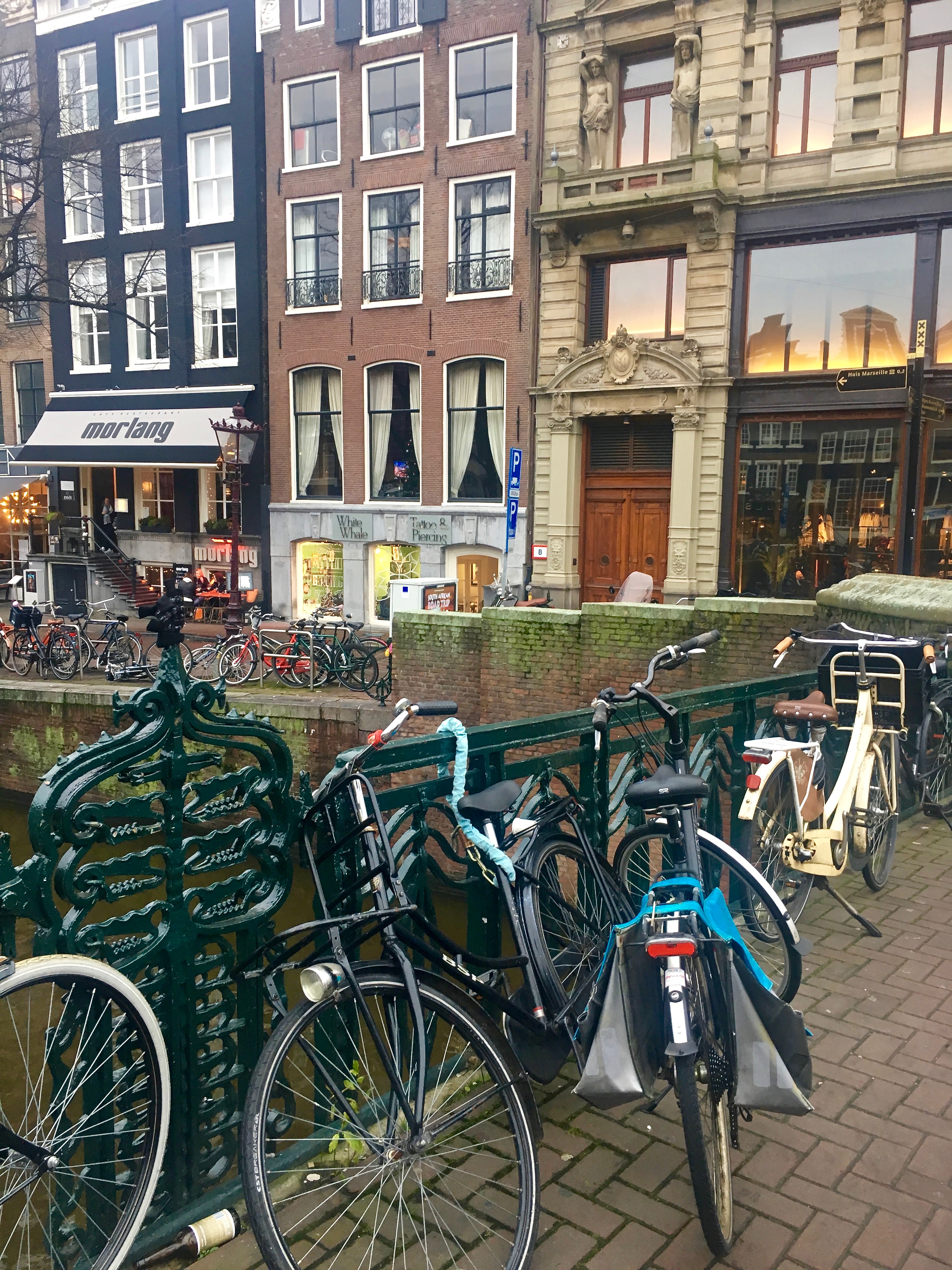 There are TONS of museums to visit in the city. Museum Square in particular has three very famous sites like the Van Gogh Museum, The Rijksmuseum (seen in the picture below) and The Stedelijk Museum. All feature some of the country's most famous paintings, photography and art exhibitions.
Other similar sights worth visiting include:
The Rembrandt House
The Ann Frank House
Jewish Historical Museum
Moco Museum
Science Centre NEMO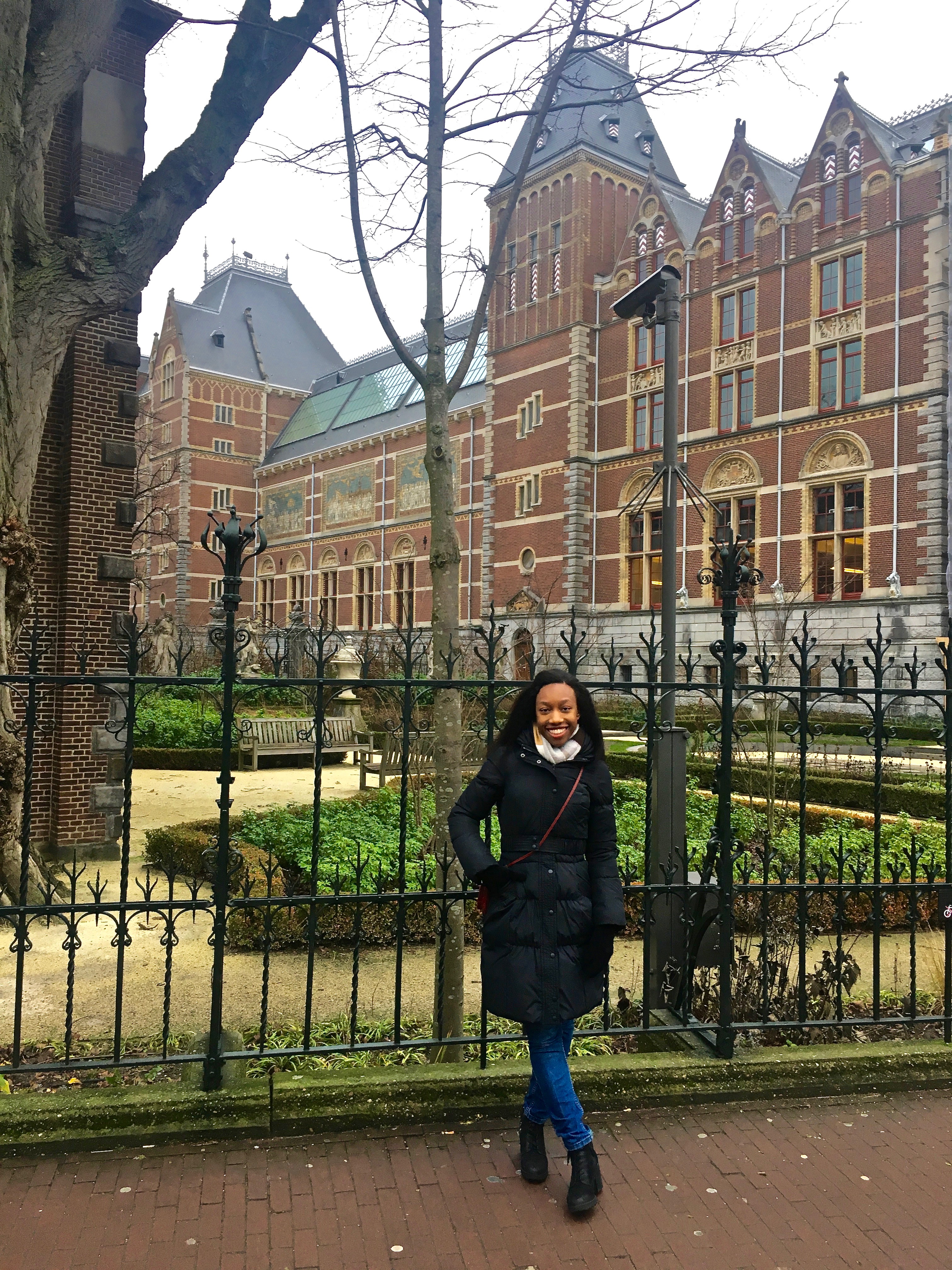 Aside from museums, here are some other places worth going to see:
Bloemenmarkt
This floating market is a flower lover's dream! There're flowers of all kinds and many different vendors (15 to be exact) that sell anything you need for a garden. Looking for some seeds to bring home??? Buy some tulip bulbs! Tulips are the country's staple flower that you can find all throughout the Netherlands.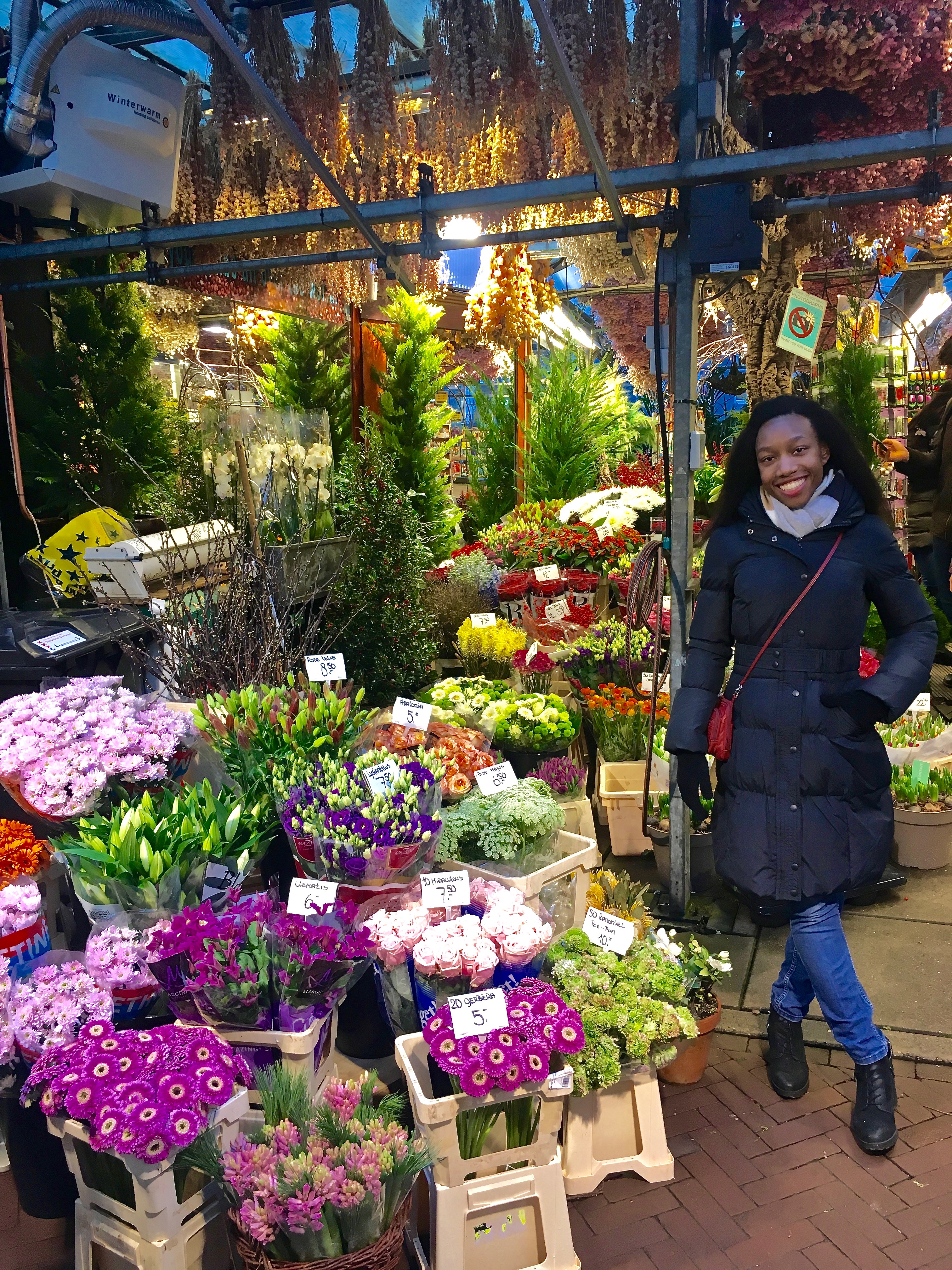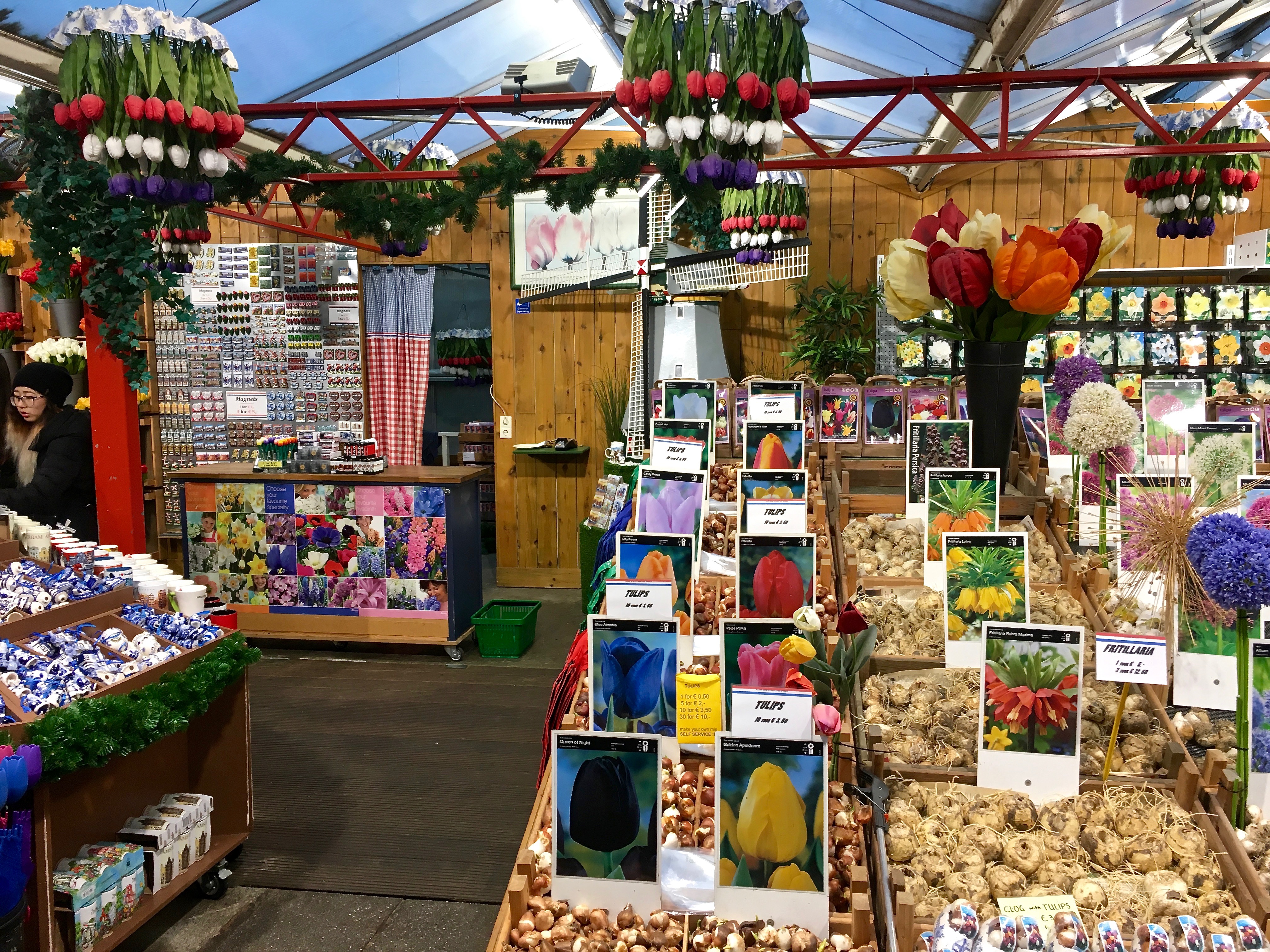 Waterlooplein
Do you like thrifting?? Waterlooplein is a cool outdoor flea market with tons of vendors selling everything from fur coats to picture frames. It's the oldest flea market in the country. Check out more details (here).
Vondelpark
I didn't get a chance to explore the park as much (because it's winter and I don't usually like the cold….), but from what I could see it looks really beautiful and a great place to escape the hustle and bustle without leaving the city center. The park has an open air theatre and many ponds and green places to enjoy.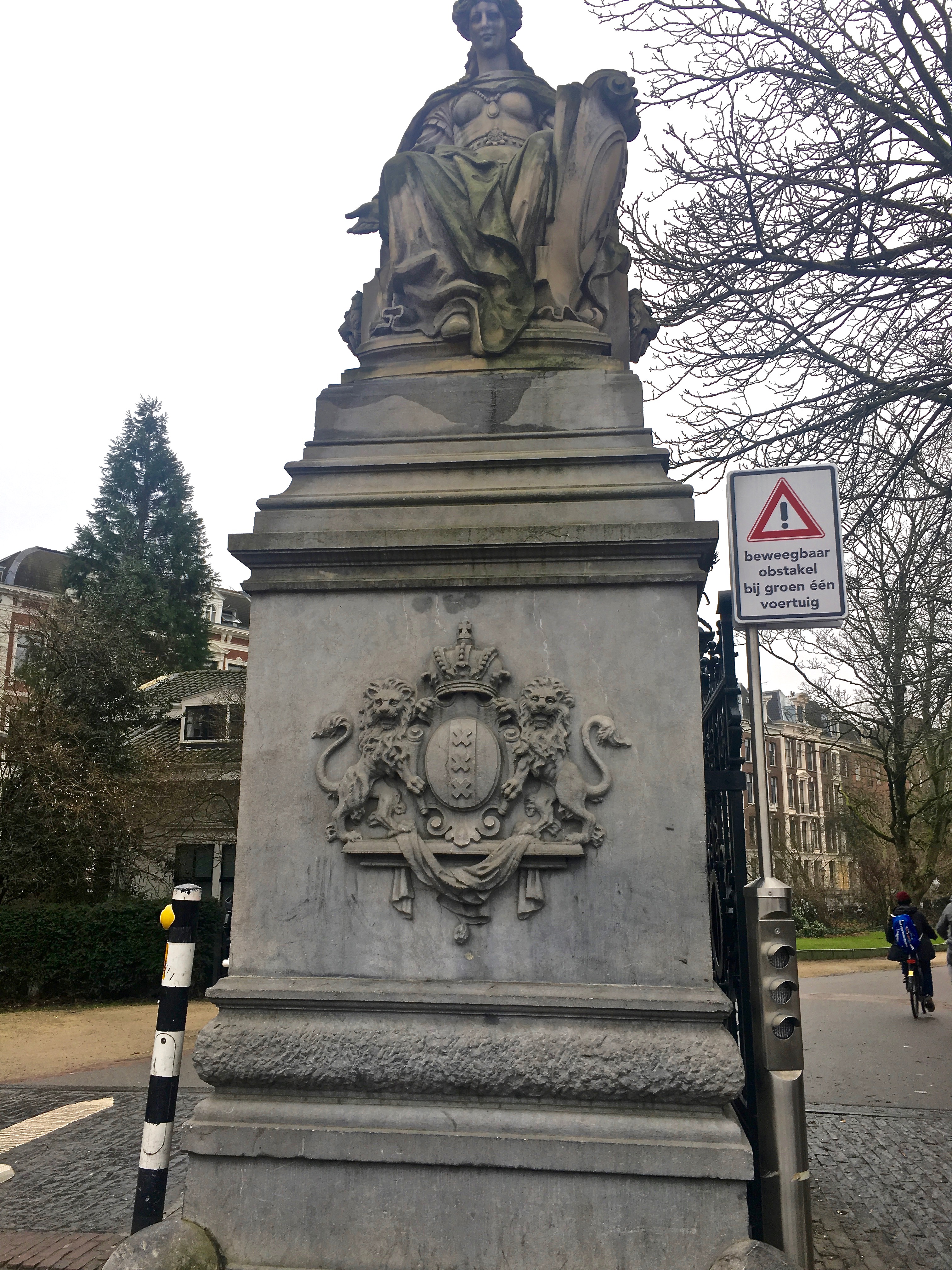 Try Some Local Cheese
I've always loved some delicious and flavourful cheese. In Amsterdam you'll find a surplus of cheese shops all throughout the city. Gouda cheese in particular, is wildly popular in the Netherlands. If cheese tasting weren't enough, there's even an official Cheese Museum you can visit.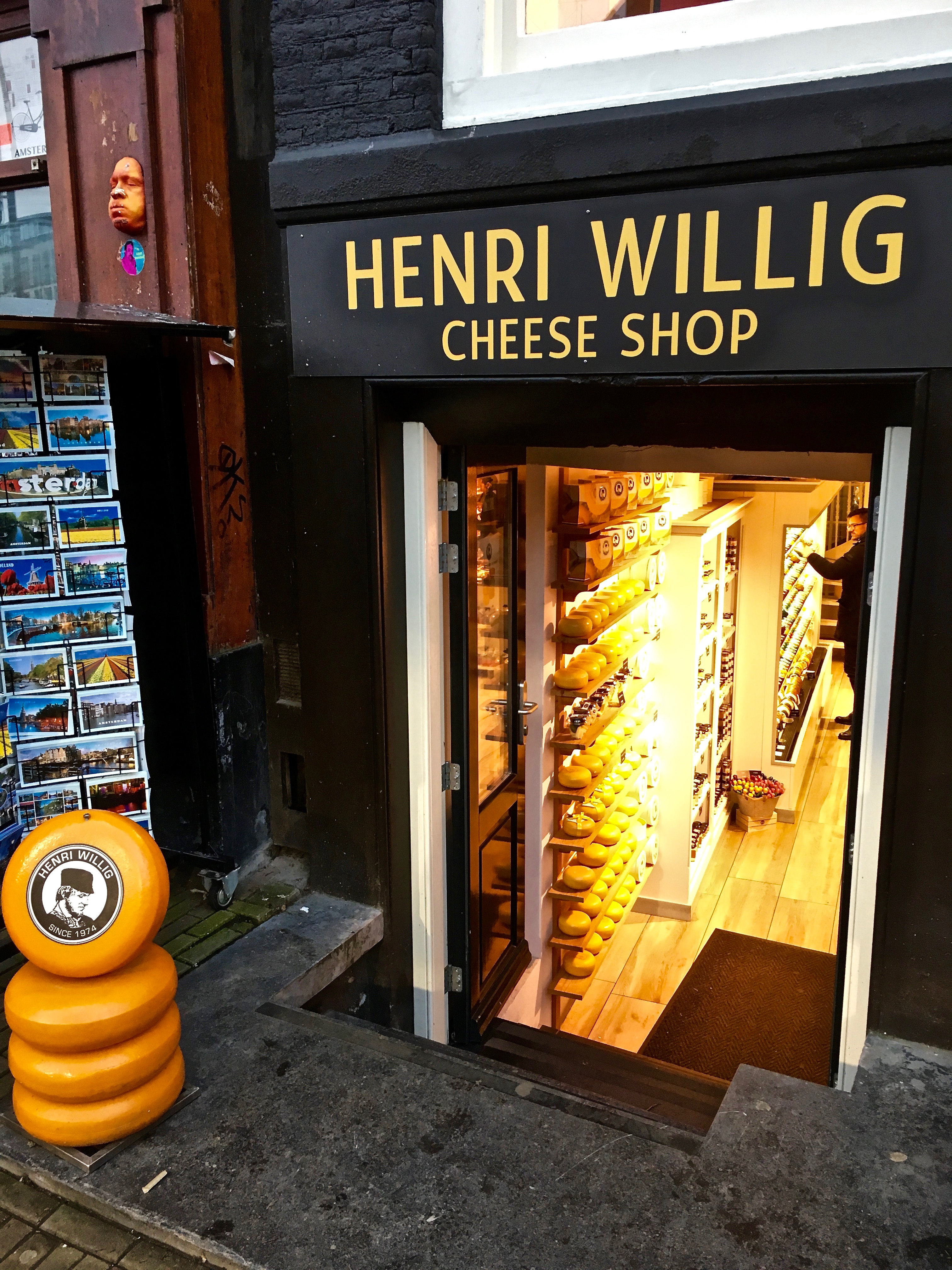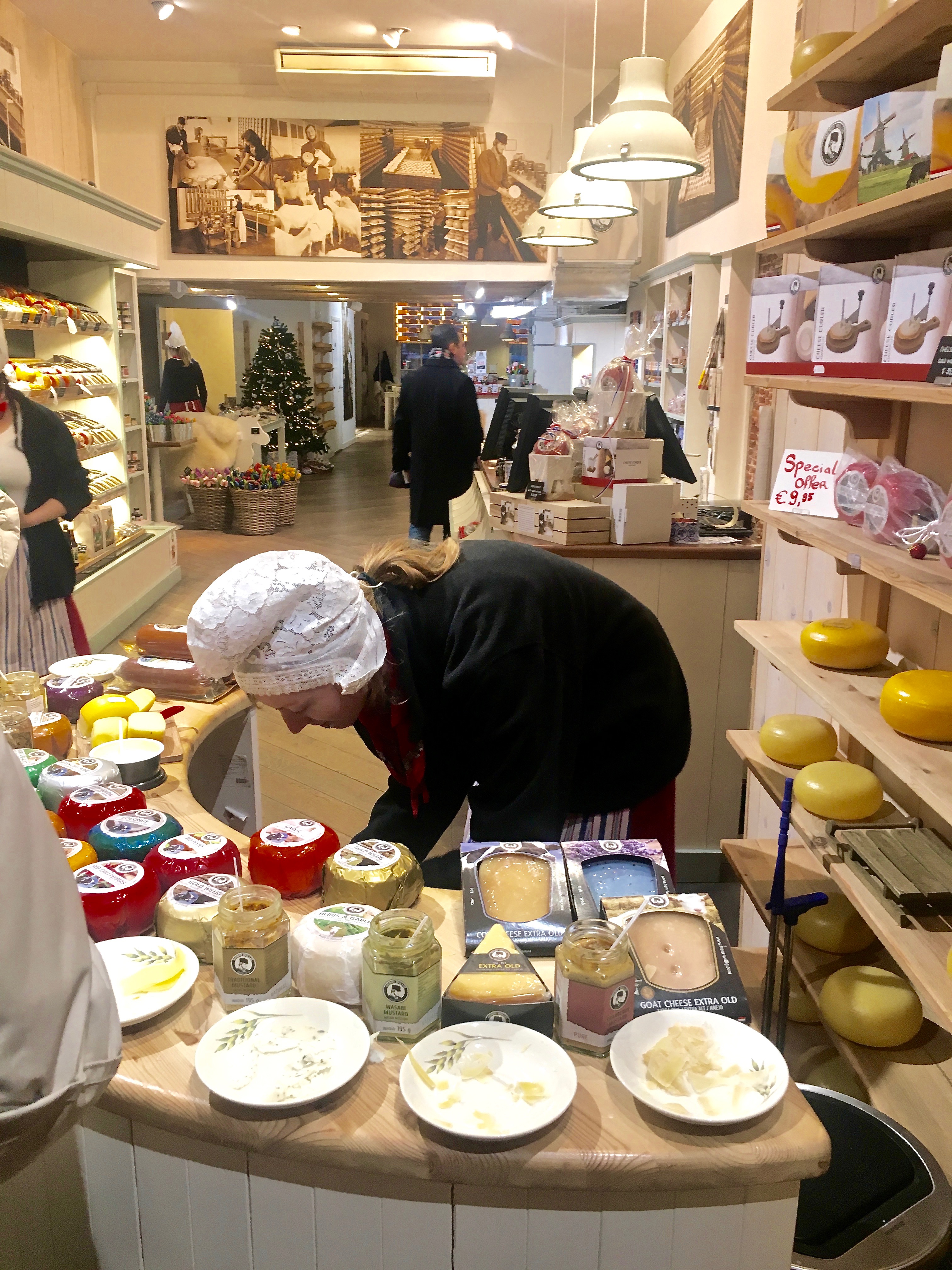 Explore the Red-Light District
Love it or hate it, the red-light district is very much a part of the tourist culture and attracts a lot of attention as it relates to sight-seeing in Amsterdam. Prepare to be surprised by the shops and  many many "sights" in the store windows lol. The store in the pic below definitely made me laugh.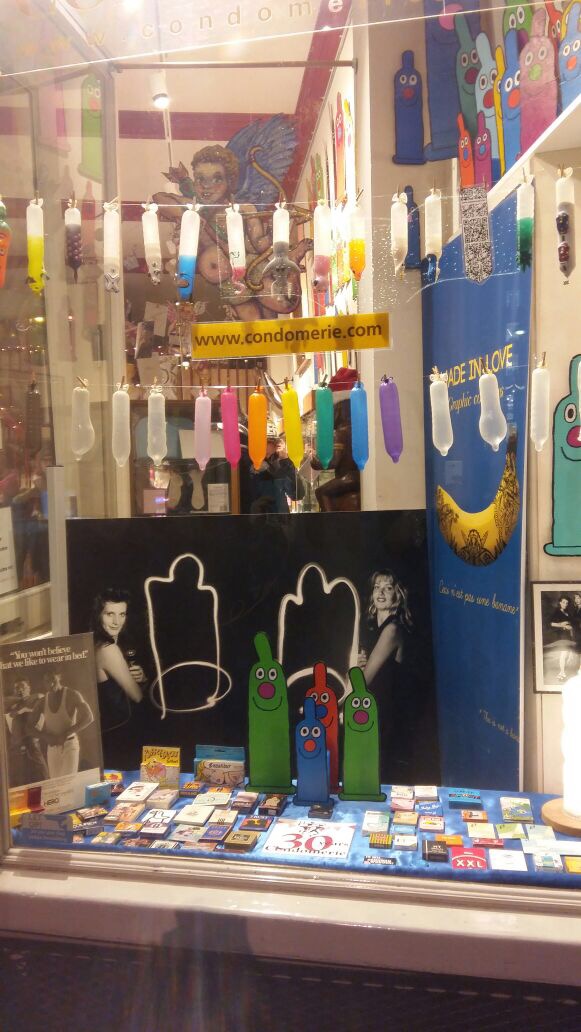 As you can probably gather, Amsterdam is filled with a plethora of things to do and see lol. Whether you're visiting the city for an extended stay or a quick getaway, you'll definitely enjoy the energy and amazing beauty of this city. Planning on making a visit soon? (Here's) a great guide I'd recommend for exploring the city in more depth.
**Do you love to travel? What's your take on European destinations like Amsterdam? Leave a comment below! Subscribe to my blog and get updates on new articles, inspiration and style.